KRAKEN BRAZILIAN JIU-JITSU
At Kraken Brazilian Jiu-Jitsu, we are committed to providing top-notch training in Brazilian Jiu-Jitsu from the beginner to the professional level. Our team is like family, and a good culture is of the utmost importance. We are committed to helping our students reach their goals, whether it's to get fit, learn Self-Defense, prepare for competition, or pursue a career in MMA or BJJ Competition.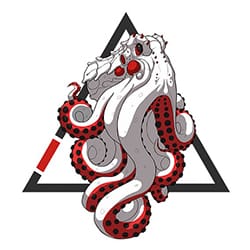 OUR COACHES
Our instructors are all seasoned grapplers with tons of experience in the sport. They take pride in constantly improving their teaching as much as their jiu-jitsu.
KRAKEN BRAZILIAN JIU-JITSU
PROGRAMS FOR EVERYONE
JOIN KRAKEN BJJ TODAY
Once you've completed your free week trial, we can sit down and discuss the membership option that best fits you!
ADULT PRICING
We offer a month-to-month and a special 12-month "pay-in-full" option for all adults over 18 years old.
MONTH-TO-MONTH
FREE TRIAL – 7 DAYS

UNLIMITED Classes
NO Contract
GI & NO-GI Classes
12-MONTHS PAY-IN-FULL
FREE TRIAL – 7 DAYS

DISCOUNTED Rate
UNLIMITED Classes
NO Contract
GI & NO-GI Classes
KIDS & FAMILY PRICING
We offer kids plans to anyone under 18 years old as well as a Family Plan that includes 1 Adult & 1 Child! (Contact us for additional family plans)
MONTH-TO-MONTH
FREE TRIAL – 7 DAYS

UNLIMITED Classes
NO Contract
GI & NO-GI Classes
12-MONTHS PAY-IN-FULL
FREE TRIAL – 7 DAYS

DISCOUNTED Rate
UNLIMITED Classes
NO Contract
GI & NO-GI Classes
FAMILY PLAN
FREE TRIAL – 7 DAYS

1 Adult & 1 Child
UNLIMITED Classes
NO Contract
GI & NO-GI Classes
WE OFFER DISCOUNTED RATES FOR: